Wondergirls and the Jonas Brothers in Portland
Written by
admin
on June 27, 2009
The Wondergirls have been preparing for the U.S. music market for months and finally made their first appearance with the Jonas Brothers on their U.S. tour in Portland, Oregon.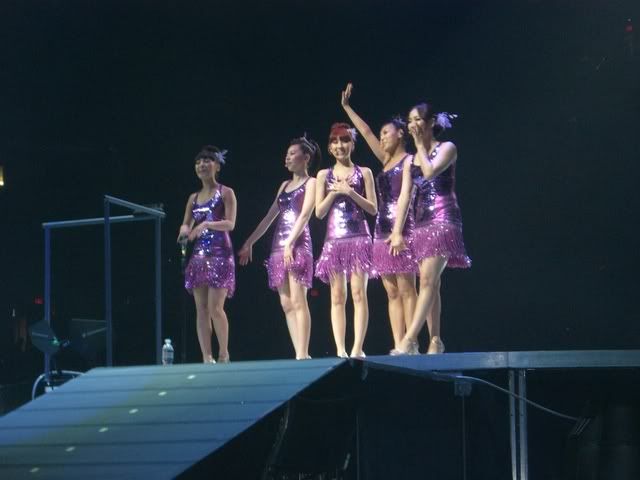 Yubin, Sohee, Sun (Sun Ye), Yenny (Ye Eun) and Mimi (Sun Mi) looked beautiful in two different outfits of lavendar and then offwhite-pink.  They performed "Tell Me" for their first number which was between Honor Society and Jordan Sparks.  We were on the floor, 4 rows back and unfortunately everyone around us sat down during their performance of Tell Me. Papa Jonas came out to introduce them after Jordan Sparks. Papa Jonas said, "I want all of you to stand-up and listen to these very talented girls from Korea.   I want everyone to learn the dance to their song Nobody"  Everyone stood up and the Wondergirls got a nice round of applause.  This time the audience stayed standing and there was a little more response. The Wondergirls did a fabulous job dancing, but the thing that always seems to get in the way, the ability to speak and sing in English without an accent.  Even so, I think they did a nice job for their first performance in front of an audience where they majority of the people did not know them. The Wondergirls had a meet and greet after the show which is when we saw JYP and talked with him for a bit.  The WG girls saw us in the crowd and there were lots of hellos and waving to us.  I really think they felt relieved to see some smiling asian faces and made a point to acknowledge us. Are there some things I would change if I were JYP?  Yes there are.  But I'm going to leave it up to you all to comment about what you think first.
Wondergirls in Portland OR with Jonas Bro- Tell Me
Wondergirls in Portland OR with Jonas Bro- Nobody
JYP in the house!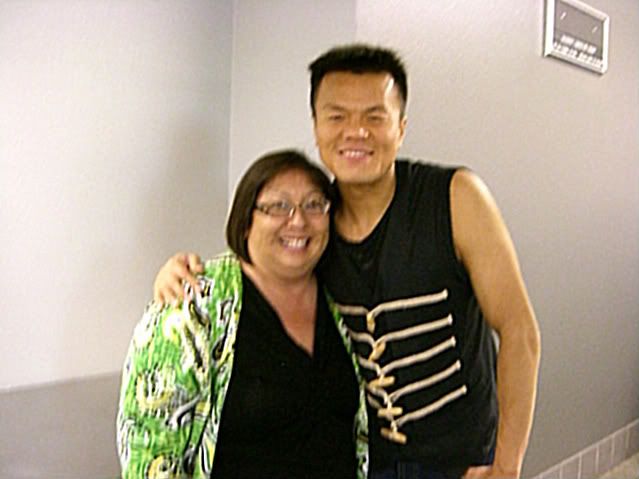 All in all a great night of music.  Honor Society was a pleasant surprise.  Jordan Sparks is very talented and did a great rendition of PYT in honor of Micheal Jackson.  The biggest surprise of the night though goes to the Jonas Brothers.  They really are talented musicans.  Have to give them alot credit for going after their dreams and making it big.  Really, really big! Jonas Brothers