4C the Power from Across the Pond!!
Written by
admin
on September 17, 2009
About 6 months ago I recieved an email asking about work experience opportunities with 4C the Power. The author of the email also included her resume......quite impressive. As I am reading her email and reviewing her resume, I realize....SHE IS FROM ENGLAND! This is how 4C the Power and Mee Mee Cheung of Manchester, England met!
M
ee Mee wrote about her experience with 4C the Power and ISA. Here are her thoughts:
"Coming over from the UK, this trip felt big in every way; it seemed like a far-fetched idea to even consider at first, but it was something I really had to at least attempt to make happen…and it did happen! It still feels unreal! I've always tried to find work that I can enjoy and be passionate about but, when I graduated last summer, I didn't have a strong desire to follow one career path or another. At that time, I started discovering about 4C the Power and was hugely impressed by its mission – everything about the Program was inspiring – encouraging young people to express their creativity; developing their talent through workshops with industry professionals; empowering their community through arts and entertainment. I became really determined to want to volunteer at a 4C Workshop, even though I lived across the pond. Eventually I realised that there was no harm in asking…and there was definitely no chance without trying! A few email exchanges later and I was on my way to experiencing an incredible adventure.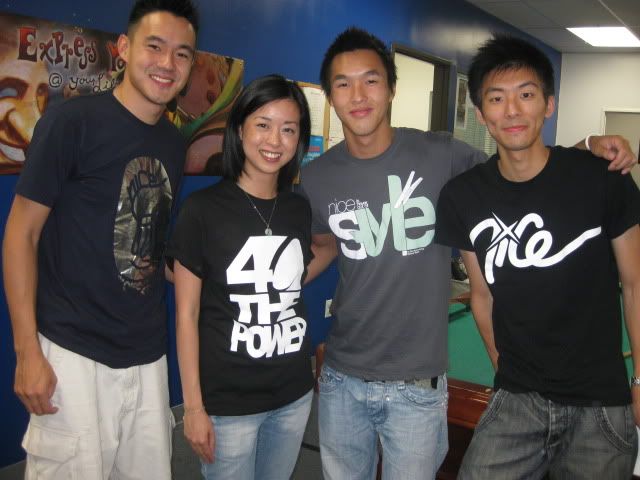 I've worked on a number of concerts/conventions, but the 4C Workshop was so different and, in all honesty, my favourite event to have ever worked at. It was such a relaxed atmosphere and I really liked that everyone could interact on the same level. As an intern, I provided assistance wherever possible, from responsible hospitality to cheerful crowd encouragement! It was a very special day, and the sense of community made me feel a stronger connection with the event. The Asian Youth Center was a perfect place to hold the workshops and I admire all the artists for being excellent role models to future bright stars.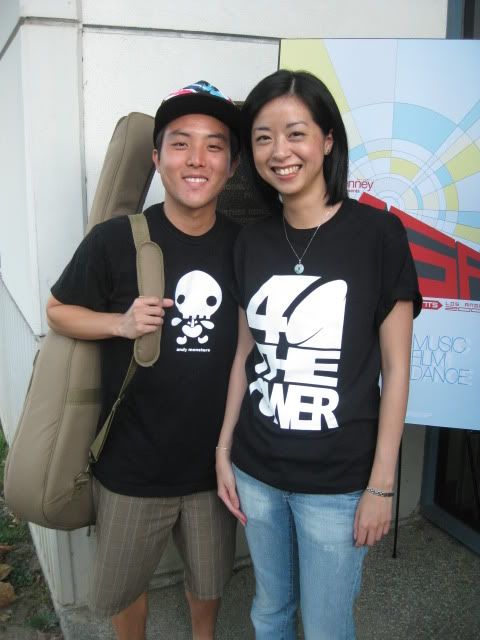 Helping out at the ISA concert the next day was great too. The most memorable moment was just looking out over the sheer volume of Asian-Americans who had come out to show their love and support for their Asian-American 'idols'. I was overwhelmed by the sight and so happy to have been a part of it, seeing it with my own eyes. As work experience and as life experience, it was a truly unforgettable trip that I'm glad I finally had the courage to make. Yes, it was daunting to be travelling out on my own to a different country but, once I started meeting others, I quickly became 4C family. Everyone was extremely friendly and humorously crazy at times! The makings of some super fun memories! So, half a mile away or halfway around the world, I hope that you will feel inspired to join the Movement: as an artist, a student, an intern, or a supporter. Anything is possible if you have the determination to try to seize the opportunity. Carpe Diem."
THANK YOU Mee Mee for traveling all this way to support the MOVEMENT. We miss you and hope to see you very soon!!! 4C the Power in England?