ISA and 4C The Power Outreach Tour
Written by
admin
on March 09, 2009
POSTED BY: THE FAR EAST MOVEMENT
FM ADVENTURE: ISA TICKET TOUR - SOLD OUT? PART 2
DAY 2 Continued
- The last 2 days from the insane
International Secret Agents
Concert Ticket Sale Tour in the bay area with ya boys, The
Far-east Movement
and
Wong Fu Productions
.
TICKET TOUR STOP #5 - GALILEO HIGH SCHOOL
We had just finished speaking at El Camino High School and were running pretty behind schedule so we booked it over to the CITY aka San Francisco to hit up
Galileo High School.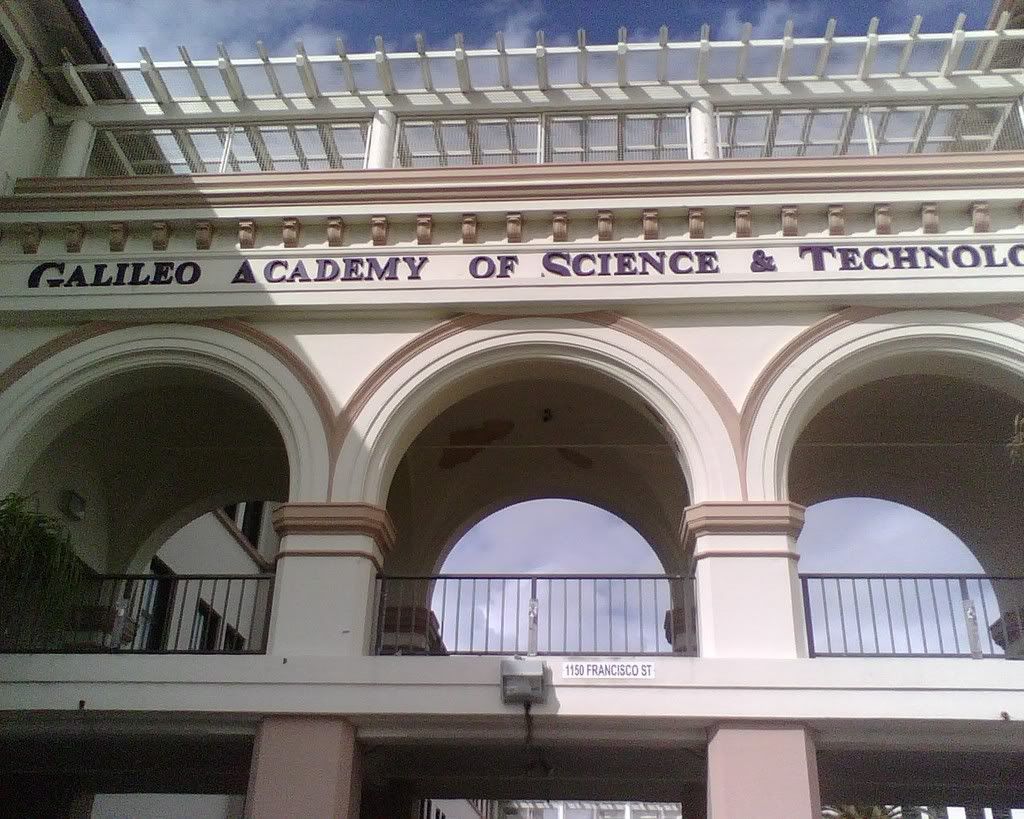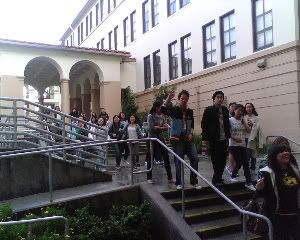 Incase you didn't see Part 1 of this journey, our agenda for this Ticket/Outreach Tour was to promote and speak to students about the ISA Concert on March 20th and the
4C The Power
workshops where we will be teaching students what we do on March 21st. Galileo High had a ton of 'spirit' and you could feel the buzz for the ISA concert in the air. Right when we arrive there was a ton of students outside ready to escort us on campus and we ran into this awesome banner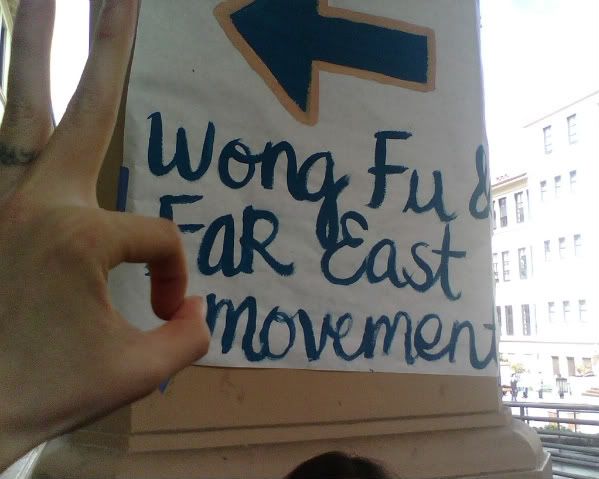 We were told students were charged $3 to raise money for the school just to hear us talk about ISA and sign a few autographs.. thats pretty sweet.. thanks guys. We entered this huge auditorium and sat down at a press conference style table to talk to a few hundred students and the place was CRACKIN.
and you gotta check out what the students at Galileo made next...
Check out the rest of the ISA Ticket Tour and Ticket Sales updates here
FM.